The exterior appearance of your home is something you want to maintain. That can be tricky, though, when your siding is damaged. Luckily, there are a few tips and suggestions that can help you prevent siding damage and keep the outside of your home looking pristine.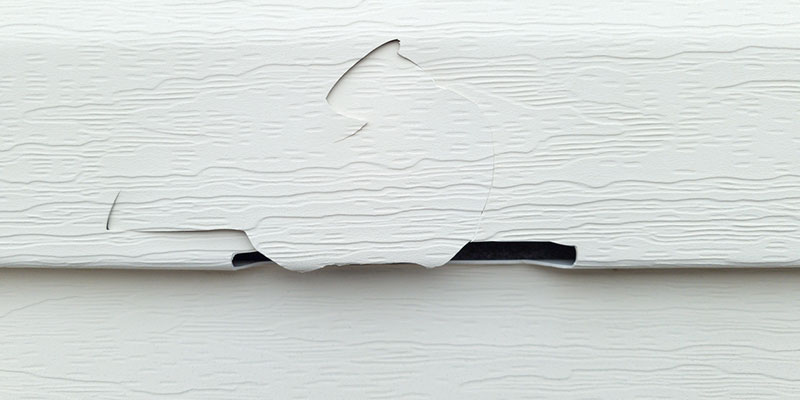 Inspect your siding regularly: Wouldn't it be nice if you could discover and solve problems before they grow exponentially? Making a habit of inspecting your siding at least a few times a year can keep you updated on the condition of your siding and allow you to make any necessary repairs.
Maintain surrounding property: Some common causes of siding damage involve trees, shrubs, and bushes around your home. You can protect your siding, though, by keeping your plants and foliage neatly trimmed and taken care. When branches and vines come close to your siding, your siding is more at risk to be pulled apart and cracked by the trees and shrubs. The lack of foliage near your siding will also help keep bugs away from your home.
Keep your siding clean: Some siding materials are harder to maintain than others. Vinyl, for example, is known to be easy to clean, thanks to its smooth surface. Other siding materials, though, such as wood, will require more care. Cleaning your siding will help you out in the long run as you get rid of buildup and corrosion.
Even with these preventative measures, you still may experience siding damage. If that happens, give us a call here at Ladder Labor today.