We will thoroughly inspect your roof to find the origin of your roof leak problem.
It might surprise you how often a roof leak can be resolved without the need for roof replacement. When you notice a problem, it is best not to panic or expect the worst. Unless your roof is nearing the end of its functional life, the issue is generally correctable with a simple roof repair. The good news is that at Ladder Labor, we can conduct a thorough roof inspection to isolate the problem and offer the most cost-effective solution. We will also be able to let you know if the roof leak was caused by storm damage so that you can submit an insurance claim. We recommend reaching out soon after severe weather so any storm-related damage can be handled in a timely manner.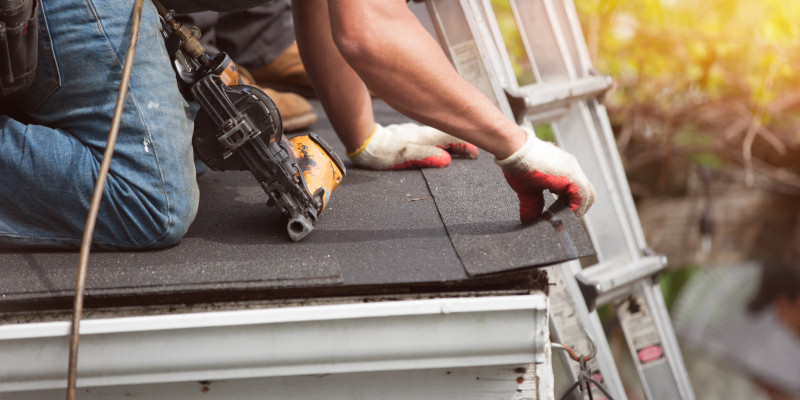 Our dedication to paying attention to the details means we don't just find one issue and assume it is the cause of the roof leak. We'll examine the entire roof to be sure there aren't other issues. Water can often travel far from where the intrusion begins before entering the living space, so it is critical to look beyond the suspected roof leak area.
We will give you straight answers about your roof leak, including letting you know if we believe you'd be better off with roof replacement instead of a repair. Many factors go into this decision, including the age of the roof, the extent of damage, and the repair costs. You'll have the facts you need to make an informed decision. Contact us today if you have a roof leak that needs immediate attention.
Similar Services We Offer: