Take care of your home by establishing a routine of gutter cleaning.
Generally, you should have your gutters cleaned at least twice a year. Between the weather changes that come with the seasons and any birds that decide to hang out on your roof, your gutters can get cluttered pretty quick. Gutter cleaning is important so you can get rid of all the leaves, debris, and other elements that have accumulated in your gutters. Doing so allows the collected rainwater to drain properly through the gutters. Additionally, having your gutters cleaned will result in a fresh, spotless look for your roof and, subsequently, your home.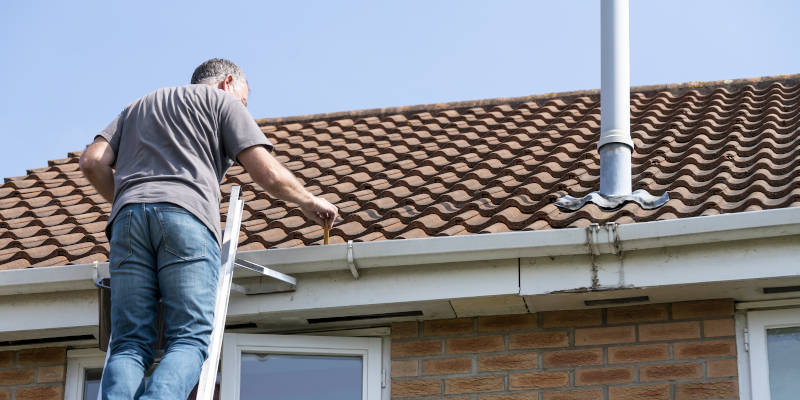 Without taking the time to make sure your gutters are clean and free of foliage, you run the risk of allowing your gutters to become clogged, which can result in flooding in your home and damage to your gutters. It's amazing how quickly your gutters can collect obstructions from the outdoors. If you live closer to trees, you might even need to clean your gutters three to four times per year, as your gutters get clogged with more leaves than usual.
Take care of your home in the Fort Mill, South Carolina area by establishing a routine of gutter cleaning. Our team is ready to take care of your gutters in a timely and efficient manner. With our extensive roof care experience, we'll take the time to provide you with quality results to ensure that your gutters are in top condition. Don't wait for your gutters to get damaged and jammed–give us a call at Ladder Labor today!