The key to a quality gutter inspection is attention to detail.
There are many projects around your Fort Mill, South Carolina home that can entail dragging out a ladder to accomplish. At Ladder Labor, we have developed a list of services designed to keep you safely on the ground. Among them is a gutter inspection to determine if there are any issues keeping your gutters from effectively protecting your home.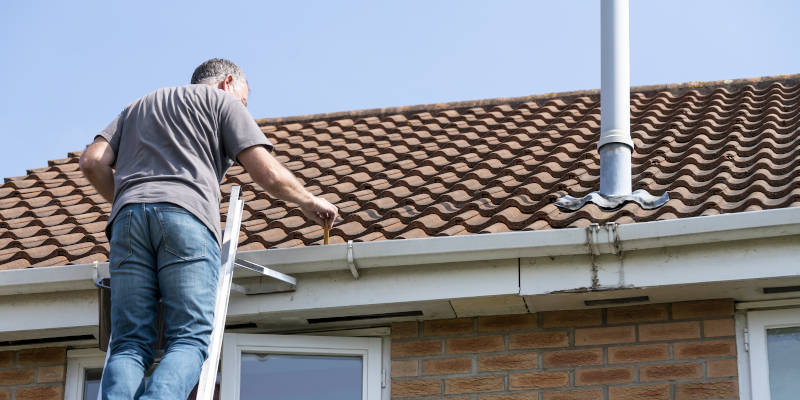 We recommend that you schedule a gutter inspection at least once a year, as well as any time you notice storm damage or other issues. We will check to see if you need gutter repair or gutter cleaning so that your gutters can continue to divert water away from your home's foundation. We will go over our findings and discuss whether functionality can be restored to your gutters or if gutter replacement is the best course of action. We will also check out the soffit & facia, as these can sometimes be in need of repair also.
The key to a quality gutter inspection is attention to detail. We don't just glance over the gutters from the ground. We'll get up close and personal with them and lay eyes on every piece and every connection. We know that leaking gutters can be just as much a problem as having no gutters at all. We will also address any questions that you have as part of preserving our quality customer service reputation.
Don't hesitate to reach out to us if you would like to schedule a gutter inspection or learn more about our various exterior services, including roofing, siding, or even Christmas light hanging.