A great deal of home design is focused on keeping water out of the building, as moisture can do significant damage to a structure over time. Pretty much everything on the exterior of your home, from the roof to the siding to the doors and windows, is designed to keep water out. One feature that plays an especially important role in this quest is your gutters, which channel rainwater away from your home so it can't soak into the ground around your foundation.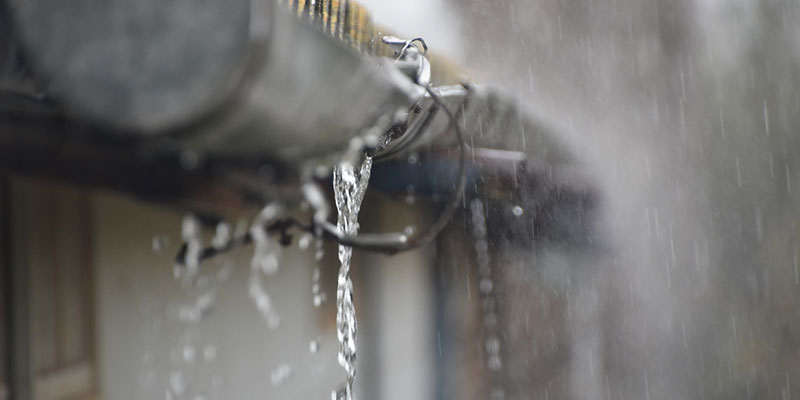 Our team at Ladder Labor has extensive experience in working on gutters, and we want to help you keep yours in great shape. In this article, we will go over three signs that you need gutter repair—if you notice any of them, simply give us a call to get our experts on the job.
Sagging- If your gutters start to sag in the middle, you need gutter repair. When your gutters dip like that, water will collect in the bends instead of flowing into the downspouts like it's supposed to. In turn, the weight of the water can cause your gutters to pull away from your roof, making the problem even worse.
Standing Water- Another sign that you need gutter repair is puddles of water forming around your foundation. Your gutters are supposed to stop this from happening, so if it's happening anyway, the gutters aren't doing their job.
Rust- A third sign that you need gutter repair is your gutters becoming rusty. If you see rust on your gutters or notice that the paint is peeling, we encourage you to call our team to get the repair services you need.