Roofing and water don't go together, so when your roof starts to leak, you want to take care of it sooner rather than later. Here are some signs you need to call us to come take care of a potential roofing leak: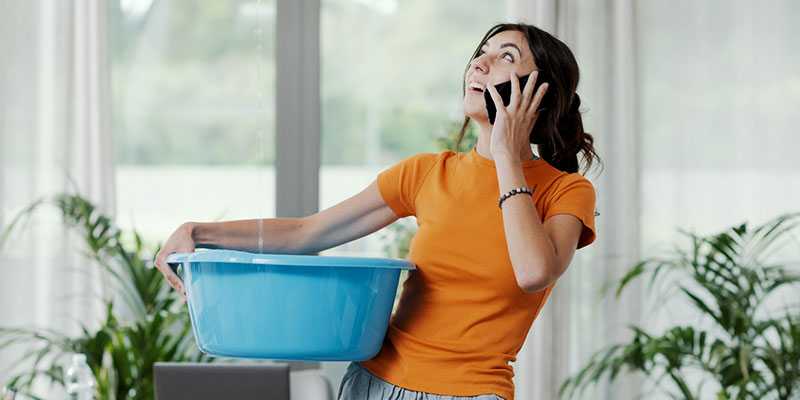 Water spots—Are there water stains on your walls and ceilings? This could be the result of an ongoing roofing leak. Watch out for staining and call us for help quickly because if there is moisture behind your walls, it could lead to mold growth.
Missing shingles—If your roof is missing shingles, it's not going to have the protection to keep water out of your home when it rains. Even if you don't notice water coming into your home when it rains, a lack of shingles means that water is probably still coming in.
Dripping ceilings when it rains—The most obvious sign of a roofing leak is when water drips into your house when it starts to rain. Instead of getting out bowls and buckets to catch the water, make a call to us before the next storm arrives.
It's not abnormal for your roofing to leak at times during its lifespan, especially after a period of severe weather. But if you feel like every repaired leak is replaced with a new one, it might be time to think about replacing your roof. For more information or to schedule a roofing evaluation, get in touch with us at Ladder Labor today.