When the holiday season approaches, trust us for Christmas lighting installation services.
Who doesn't love some good old festive decorations for the holiday season? Christmas lights make your home shine and contribute to the holiday cheer in your neighborhood. But if you would rather enjoy the benefits of Christmas lights without risking your safety or spending hours installing them yourself, you are in the right place. Here at Ladder Labor, we're prepared to provide Christmas lighting installation services for you in Fort Mill, South Carolina.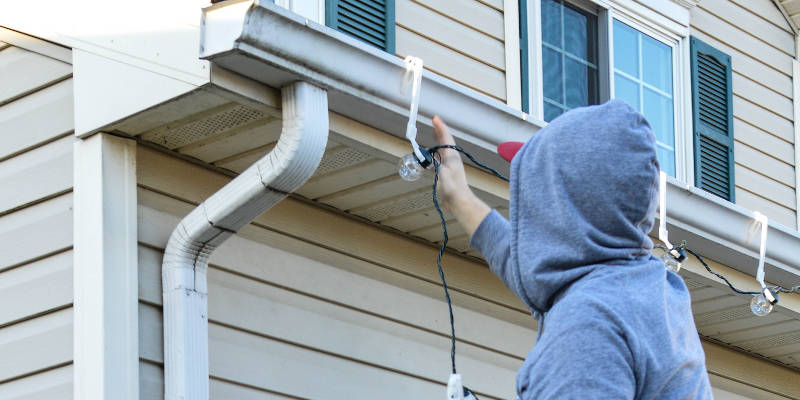 Christmas lighting installation is a labor-intensive job. If you were to do it yourself, you might spend what little free time you have untangling lights and trying not to slip and fall while you put them up. We understand if that doesn't sound appealing to you, and we want to make sure you can still enjoy the Christmas cheer that lights bring without having to put in so much effort.
In addition to saving you from having to hang your own lights, we can also upgrade your lighting game. We provide commercial-grade lights that are always the prettiest and brightest in the neighborhood. Our service is all inclusive as well, meaning we install our lights on your home, provide any needed maintenance throughout the season, and then take them down and store them after the holidays.
We are more than happy to provide Christmas lighting installation and other services that require working from a ladder. At the end of the day, we want to help homeowners save time and avoid accidents and injuries. Instead of trying to put up your lights yourself, trust our skilled, insured team who can safely install your Christmas lights for you. Contact us today to learn more or schedule Christmas lighting installation services.