Reach out for a quote if you need help installing Christmas lights.
Is Christmas even Christmas without twinkling lights lining the homes of your street? Holiday decorations are a big part of what makes this time of year so fun and cozy, and you shouldn't have to go without them just because you lack the time or energy to install them yourself. Instead, contact our team at Ladder Labor. We offer Christmas light installation services for homeowners in Fort Mill, South Carolina, where we will bring commercial-grade lights to your home that are sure to be the prettiest and brightest in your community. Our all-inclusive service takes care of installation, maintenance, take down, and storage, so you will truly have nothing to worry about if you opt for our services.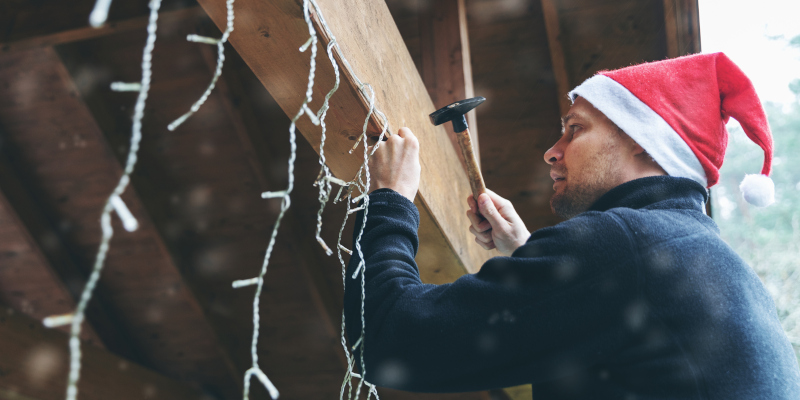 We would be more than happy to provide Christmas light quotes if you're still deciding whether you want to hire us for installation. You might save a bit of money by installing your Christmas lights yourself, but your choice will ultimately be about what you value more: your money or your time. By leaving this task to us, you can spend your time relaxing or doing other things you love to do around the holiday season.
Save yourself from the time, effort, and risk of tackling Christmas light installation on your own. Leave the job to our insured team members who work on ladders all the time and know how to do so safely, so you can have peace of mind when you hire us.
When customers request Christmas light quotes from us, we aim to provide accurate quotes in a prompt manner. Contact us today for Christmas light quotes and one of our friendly team members will get back to you as soon as possible.